Advocacy
While thousands of Californians ages 16 to 28 receive needed mental health resources, many thousands more do not. Too many youth are referred to services that are inappropriate to their needs or inaccessible geographically, developmentally, and/or culturally.
The youth leading No Stigma No Barriers apply their personal and professional experience to these questions: (1) What do young people need to thrive? (2) How can our mental health systems better serve them?
They are bringing their answers to these questions to venues around the state–to youth so they can be aware of what's possible; to policymakers, so they can make change happen; to service providers and others who engage with young people, so they can implement the bold yet simple vision of listening to young people and providing them with individualized, culturally appropriate services. Our advocacy efforts also seek to eliminate mental health stigma and increase access to mental health resources through trainings and statewide education campaigns. 
Advocacy Priority 2017-18
In its first year, No Stigma No Barriers's advocacy focus was to increase youth voice and leadership at County Mental Health Boards (MHBs). County Mental Health Boards are responsible for championing their local community's mental health needs. Despite capacity to drive change, most MHBs lack institutionalized, meaningful youth participation. Thus, youth voice is absent from decision-making processes that impact the funding, quality, and focus of a county's mental health services. 
To promote meaningful youth participation at MHBs, the collaborative:
Supported youth advocates in attending and participating in monthly board meetings in several counties;

Created tools and resources for youth participants and their allies; and

Developed advocacy materials to engage MHBs on TAY issues.
As a result of our advocacy efforts, TAY advocate Susan Page was appointed to serve a three-year term on the San Francisco board (Seat 1, District 11). She is also the co-chair of San Francisco's newly formed youth committee. With her appointment, Susan joins a small but growing cohort of youth advocates from Humboldt and Sacramento counties currently serving on their local boards.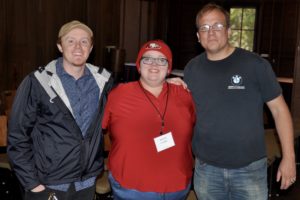 Transition Age Youth (16 to 28)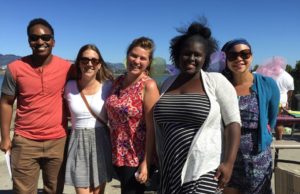 TAY Organizations & Allies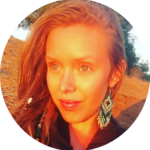 "It's important to note the therapeutic value of making a difference in one's community, like the work CYC and VOICES do. Being in service is one of the most healing things we can do. It really helps heal trauma." – Iris Hoffman, 21, Holistic Wellness Advocate, AVP Facilitator, VOICES Sonoma, Former Youth Advocate, CYC Member